Caledonia
Arranged by Mark Lathan for SSAATTBB chorus, unaccompanied. Moderately advanced difficulty for high school level.
Duration: approximately 4 minutes.
VOCAL RANGES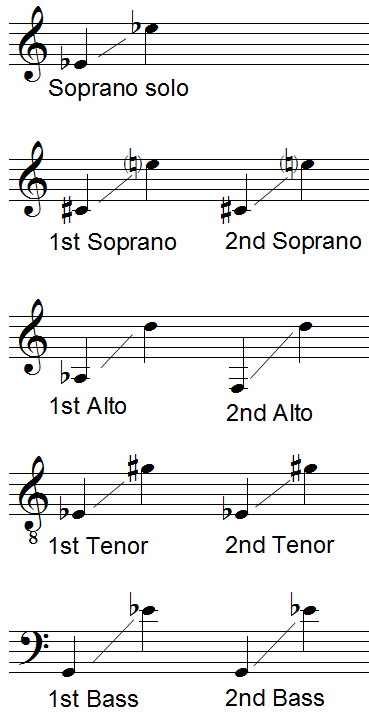 Caledonia is a song composed by Scottish singer/songwriter Dougie MacLean. Caledonia was the name given by the Romans for what we now know as Scotland. This is a beautiful number with a wistful lyric, as the singer recalls how his homeland has meant everything to him throughout his life. This setting is for SSAATTBB chorus, unaccompanied, with several soprano solo passages. It also features the women on the first chorus and the men on the second chorus, giving each section of the group a chance to shine.